A good foundation is the essential first step in – well, many things, actually 😉 but we're talking about makeup here. So yes, there, too. The role of powder, on the other hand, isn't limited to added the finishing touch. It's also a key item in many purses for quick touch-ups on the go. Cruelty-free powder foundation can do all of the above.
And not just that – the crucial part is that in going with a cruelty-free brand, you are taking an active stance against animal testing.
That may not show on your skin but as an animal lover it'll definitely make you feel better to know your choice of makeup does not support the cosmetic brands that are either:
actively partaking in animal testing,
funding third party animal testing of their products, or
being unclear about their stance on the subject, for whichever obscure reasons that may be.
Is cruelty-free powder foundation vegan?
Cruelty-free makeup and vegan makeup isn't necessarily the same thing.
'Vegan' refers to the absence of ingredients derived from animals (or animal by-products) in a product. 'Cruelty-free' means none of the individual ingredients nor the final product have been tested on animals.
If for example, some cruelty-free lipstick brands contain beeswax, which means they don't qualify as vegan. Technically a beauty product can also be vegan but not cruelty-free. If it is free from animal-derived ingredients, but some substances or the end product are tested nonetheless.
If you think this sounds odd, you're not alone. It does not make any sense for a so-called 'vegan' product to be free of animal ingredients, but not of animal suffering.
What can I say… The world is a strange place.
Powder foundation is usually vegan, even when the brand as a whole is not.
Some makeup brands are entirely vegan. It is part of their values as a company, their corps business hinges on not using any ingredients from animal origin. Others aren't vegan as a brand, but clearly label which of their products are made without animal-derived ingredients.
Powder foundations are in this last category. They're typically vegan regardless of whether the brand as a whole is too but it doesn't hurt to double-check the ingredients.
1. Face in a Box by Inika
Inika is a cruelty-free, vegan and organic make-up brand born in Australia. Their "face in a box" contains a bunch of goodies to achieve precisely what the name implies: make your face look picture perfect.
The centerpiece of this box is, of course, a mineral cruelty-free powder foundation. It blends seamlessly into the skin and blurs imperfections as much as possible.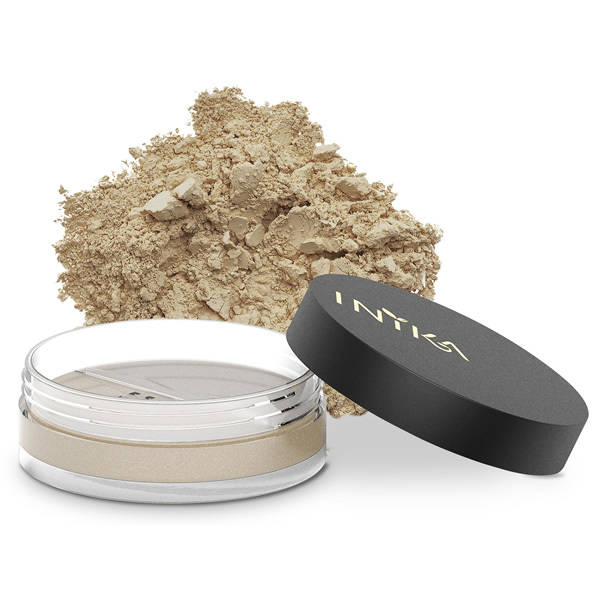 The set includes a Kabuki brush. If you've used powder or powder foundation in the past you probably have one already, since it's a classic must-have makeup tool, and essential when using powder foundation.
The one included here is high quality – it's super soft and quite exquisite.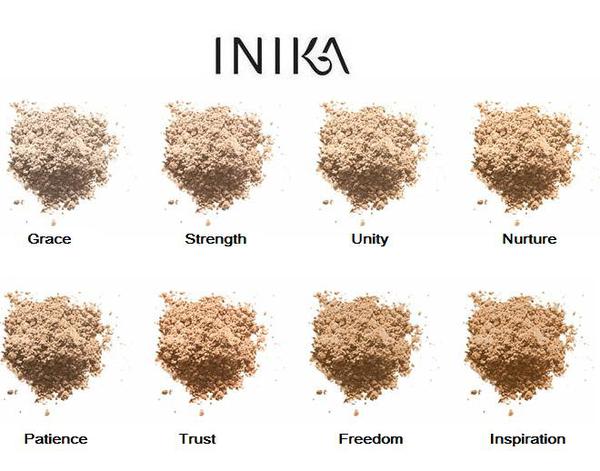 Other additions include a bronzer carefully selected to subtly match the foundation, a concealer, another brush, and a selection of smaller sized products.
Note that Inika has two powder foundations and while the loose mineral foundation has a loyal following and rave reviews, the baked mineral foundation is less popular. Check out both (and more from Inika) here.
2. Bella Terra Mineral Powder Foundation SPF 15
Bella Terra's powder foundation has great color options ranging from very light (ultra followed by ivory are the lightest shades) to very dark (brown sugar and cinnamon are on the darkest end). With twelve different hue options, there's hopefully a good one here for everybody.
I haven't heard about this brand before and discovered it while researching this article about cruelty-free powder foundations. The ingredients are simple and clean, which makes sense with the many rave reviews from users with sensitive skin.
On the other hand, I'm still working on establishing Bella Terra's true cruelty-free status. They may very well not test on animals, but I'm waiting to hear back on whether they sell their products in China, where third-party animal testing is mandatory.
Their official website has some loading issues and the model in the demonstration video on Amazon looks about as tacky as possible. Last but not least, the name and logo are so blatantly obviously inspired by BellaPierre that imitated would be a more suited choice of words. But since Bella Terra is apparently getting away with it, we'll go with 'inspired', ha.
Oh, and one more tip: beware of pushy salespeople in malls, who allegedly aim to sell Bella Terra for way more than what it goes for on Amazon. Expect prices of between $60 and $100 for the same powder foundation you can find on Amazon for around $34.
All in all, some oddities surround this brand, but their mineral powder seems nice. It isn't my first choice, but I want to include at least one cruelty-free powder foundation you can find on Amazon and will update as soon as word comes in about their stance versus China.
3. Alima Pure Pressed Foundation with Rosehip Antioxidant Complex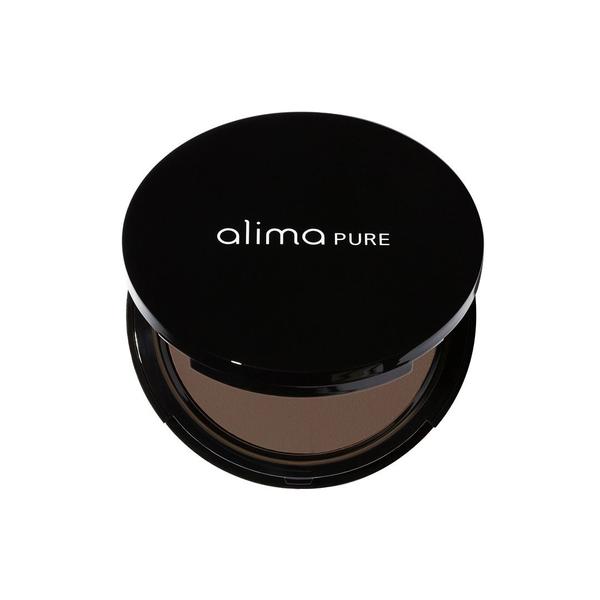 Alima's pressed foundation comes in ten shades, which is more than a lot of foundations offer. The colors range from light to dark, though there is definitely more variety on the lighter end.
It has excellent reviews and contains many botanical extracts and oils like argan, rosehip, calendula, grape and evening primrose. While this pressed foundation is vegan as a product, Alima Pure is not a fully vegan brand.
4. PHB Ethical Beauty Mineral Foundation (Pressed or Loose)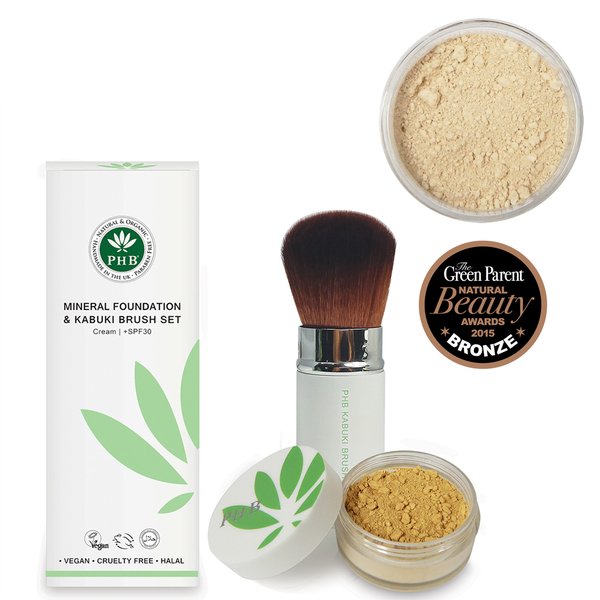 This affordable cruelty-free loose powder foundation by PHB has SPF 30 and comes in twelve different shades ranging from very light (cream) to very dark (mocha). Its ingredients are simple and clean – mainly minerals and for the pressed version, some coconut and jojoba oil. PHB's pressed mineral foundation comes in six shades.
As a bonus, PHB Ethical Beauty sells full sizes (including a Kabuki brush or stand-alone) as well as mini's for a few bucks. Perfect for online shoppers to experiment and find the right shade match.
5. Lily Lolo Foundation Powder SPF 15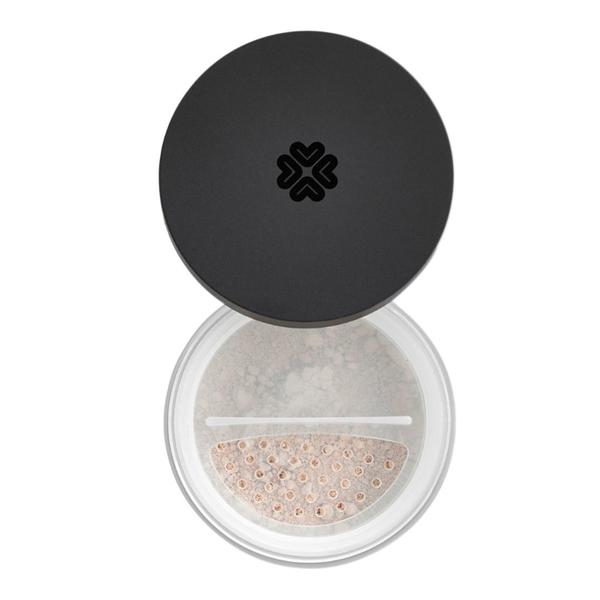 The clean and animal-friendly beauty brand Lily Lolo has a mineral cruelty-free powder foundation with natural ingredients and a beautiful, radiant finish. As is the case with most of these powders, you can use it on its own, or as finishing powder over a liquid foundation. Lily Lolo brings us no less than eighteen shades, which is the most choice I've seen thus far! They also make a great natural, vegan and cruelty-free mascara.
6. NATorigin Loose Powder Foundation
NATorigin's Loose Powder Foundation contains the allergy-free shells of Argan nuts (very finely micronized, of course). Argan nut oil is healing for most skin types and a wonderful and anti-aging ally due to extremely high levels of Vitamin E and essential fatty acids. Contains talc. This foundation targets sensitive skin or allergies and is approved by Allergy UK and VegSoc (Vegan Society).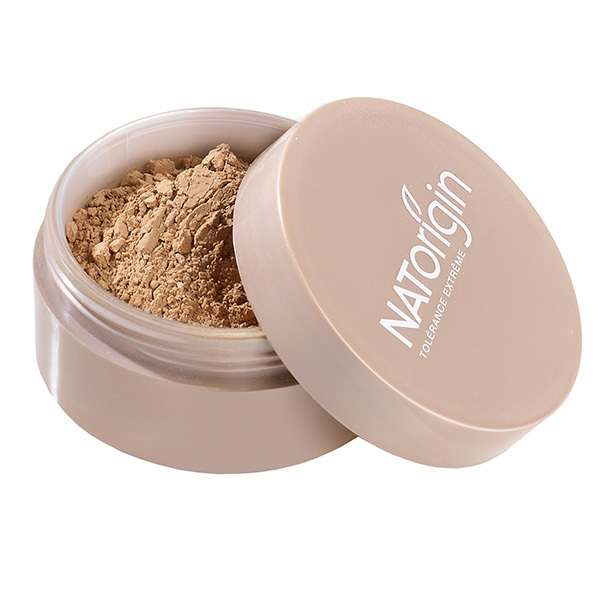 However, the third ingredient is talc, which surprises me – in case you've missed the memo, talc may be natural, but it has also been linked to concerns over carcinogen (cancer-causing ) contaminants. Maybe I'm missing something here. Are there different kinds of talc, 'clean' and 'dirty' ones?
Either way, Natorigins' loose powder foundation isn't the top contender here for another reason.
There are four shades to choose from on LoveLula, but neither the names nor the pictured colors make clear which skin tone the shades are best suited for. Beige, Cashmere, Dune, and Sable. The names don't give away much about the hues and they all look like some kind of medium beige in the pictures. Good luck with finding the right match online.
Not only is the presence of talc a red flag, but the color options are also ambiguous and rather limited. This makes it hard to order online.

7. Emani Perfecting Crushed Foundation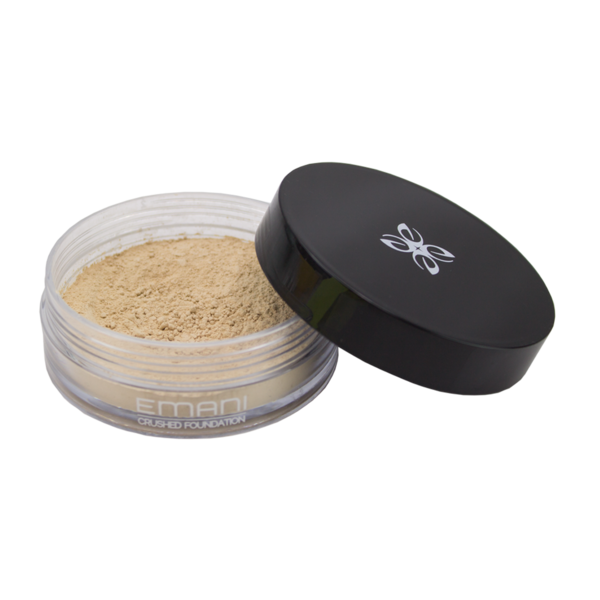 Emani Vegan Cosmetics has three color options for their perfecting crushed foundation: ivory, bisque, and vanilla. It contains the highly praised moringa seed oil, and no nasties or controversial ingredients.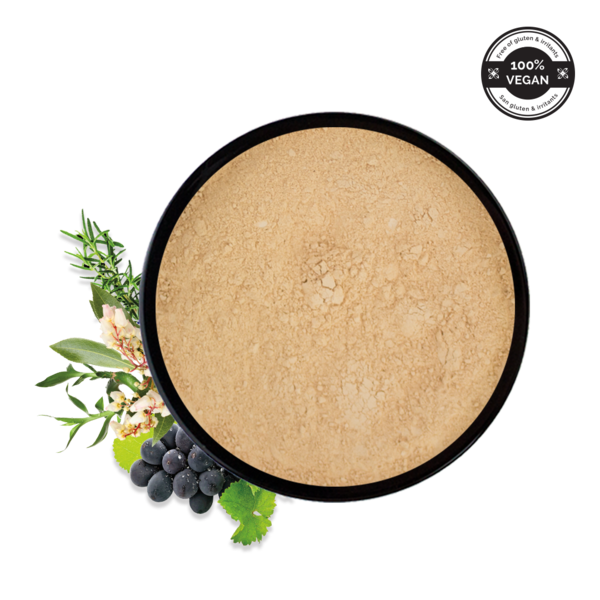 Emani's powder foundation promises to conceal imperfection with buildable, full coverage, diminish the appearance of fine lines and wrinkles, and form a breathable, protective barrier that prevents environmental damage and pollution from aging the skin. It should be a great match for very sensitive skin, acne-prone skin, and rosacea. From LoveLula.
8. Ere Perez Calendula Correcting Powder Foundation
Ere Perez, founded by a Mexican-born natural therapist after she moved to Australia, has taken the world of ethical beauty by storm. These natural cosmetics are free of toxins and made from high-quality GMO-free and certified cruelty free ingredients. With the exception of some mascara's, all products are vegan. For now, the correcting powder foundation comes in only three colors, light, medium, and tan. From LoveLula with free international shipping. Alternatively, here is everything from Ere Perez on Amazon.