Feeling the urge to put together a homemade fuzzy addition for the stuffed animal family tree? These free printable dog sewing patterns will get you going. Our selection is a fun eclectic mix of stuffed dogs in all sorts of shapes, sizes, and looks, from talented crafters all over the web.
1. A cheerful & perky little pup
This cheerful little guy/gal has character and comes with very extensive directions. Do you see the potential for many fun variations with colors or printed fabrics?
It's a very small stuffy, 11.5 cm × 6.5 cm (4 1/2 in × 2 1/2 in) that could even work as an oversized keychain! The perfect quirky gift for dog lovers. (And it's totally okay to make one for yourself first.)
Another idea: add something to the filling that makes noise and turns it into a rattle for a baby.
2. This one sure is funky (in a good way)
Doesn't this one remind you of Picasso's art? The use of bright and bold colors almost seems like a must; then again, I can also imagine it with a more natural, minimalist look. The tutorial is very extensive with lots of example pictures of the process.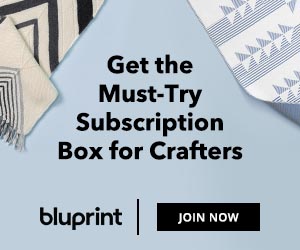 Oh, and if the red heart in the middle seems like the hardest part, remember that it's possible to leave that out entirely and focus on the shape instead. You could forgo the "window" altogether, or just sew a little heart to the outside.
3. Big vintage best friend
A bunch of vintage sewing patterns is thrown together on this page, for the floppy dog scroll down past the dolls. The pattern has squares which means if you don't have access to a printer it should be do-able to draw this one following the grid closely.
4. Re-purposed sock pup
Here is an great tutorial for a stuffed dog toy made without a pattern. It is made from a sock and you'll find a thorough explanation of how to pull it together.
Nothing stands in the way of embroidering a fun face or adding eyes, but they do work very well kept simple as the original versions.
5. Large, life-like greyhound
This stuffed dog pattern makes for a very realistic one. The writer of the tutorial says her dog sniffed its behind when she finished making it!
The pattern is one you'll have to draw on a grid, unless you want to print out the pictures posted in the tutorial. There doesn't seem to be a ready-made pattern of this available for download.
6. Colorful terrier with lots of spunk
This blog is darling and so is the terrier puppy with its colorful collar. The pattern is very straight-forward and hinges on the typical terrier-shape. Just go as nuts with fabric as you want to but the shape is strong enough to carry a minimalist approach with flair too!
7. Cute as a button
If you deemed the small stuffed dog (number 1) too large for a key chain still, check out this little fellow. It's supposed to look like a Jack Russel (with a little imagination…) and only 4 cm tall.
A creation generously shared by Runo from nuno-runo.blogspot.com.
Considering its small size, this puppy should be feasible to sew by hand if you don't have a sewing machine.
8. Upright terrier, looking rather real
This pup looks more like a figurine/prop to have on display than a stuffed animal for kids, but it's very well done – especially considering the blogger described herself as a novice at sewing.

9. Doggie gems from Japan
Another little blog gem here, with patterns that are crazy life-like. The Japanese "Kishu" dog is stunning and the Dachshund is super cute as well. This creator makes breed-specific patterns, kudos for the extra difficulty singling out those special features.

If you're sewing for a kid who prefers something more realistic-looking, this might be the one.
Go to Kishu dog pattern / Go to Dachshund pattern
10. The revival of the fifties
From a vintage pattern, with a lengthy description but no pictures of the workflow, this pup looks like it shouldn't be too complicated to throw together.
For beginners, the lack of pictures to follow along with may seem daunting but why not just give it a go? What's the worst that can happen, some fabric wasted and some sewing experience gained?
11. Floppy puppy love
A cute-looking improvised pattern by Cathy from justsomethingimade with a great step-by-step tutorial for a fluffy bicolor dog. It has just enough realism to it, but not so much as to lose its floppy-cuddly-factor. Does that make sense?
For younger kids, I'd definitely embroider the eyes and nose instead of using buttons. Isn't it the sweetest pooch? Thank you for sharing, Cathy!
12. Precious stuffed dog toy
Here's an amazingly detailed tutorial for a big and cuddly stuffed dog. The result is precious and the way this pup came to live is rather impressive: its maker spent a lot of time studying existing stuffed animals, planning/drawing shapes and adjusting the details.
Free printable pattern pieces can be downloaded in PDF format. While you can certainly use an old bathrobe, as the creator of this pattern did, you certainly aren't barred from using a pretty new piece of fabric either.
The pattern pieces are large and required you to tape multiple pieces of paper together – then again, so is the final result. An adorable and quite life-like looking stuffed toy dog.
13. Humphrey the hound, vintage-inspired
Bustle and sew is a beautiful blog by mother-daughter team Helen and Rosie.
Humphrey the hound is inspired by a vintage pattern. He doesn't look like he's very difficult to make, pretty straight-forward in fact, all while having more than enough charisma to steal the show once the pieces are put together.
I can see this little guy rock a natural hemp fabric instead of the old blanket used in the example or the fabric used in the second version.
14. Last but not least, this cutie can do more than stop the door
It is technically a doorstop dog, not a stuffed dog toy. But only because its legs and lower half are filled with rice. Omit the rice and with a full body of filling you'll have a really cute stuffie.
Thing is, stuffed dog sewing patterns that are both free and nice are not all that abundant, so I wanted to include this one for its cute form.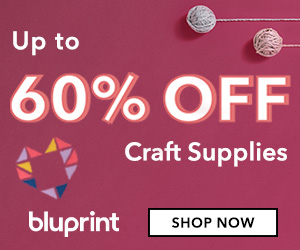 The overall shape and the way it holds its head give this canine friend a very chipper demeanor; though the embroidered smile may also play a part in that joyous vibe.
Note that this free printable stuffed dog pattern includes directions but no pictures. (Like the first one on this list which is from the same website.)
Wait, there's more? Oh, yes!
I just published a whole new compilation of the cutest plush dog patterns.
If you are reasonably proficient in sewing, knitting, and/or crocheting – good news! These stuffed dogs come in all three needlecrafts. If you already have your mind made up about which one of those techniques to use, there's still plenty of cuteness for you to check out.
So, either way, head on over to 15+ Dog Plush Patterns: The Cutest (Free) Stuffed Dogs To Make.